Manufacturing technology for original coatings and oil cleaning agents that do not fall under the Fire Service Act, Industrial Safety and Health Act, PRTR Act, EU REACH regulation, and SVHC
5 Features
✔️ Developping cleaners liquids to meet customer needs.
✔️ Recycling of waste cleaner is possible.
✔️ Production in small lots is also possible (minimum 100kg).
✔️ Has good track records in cleaning paints, resins, adhesives, Aluminum deposits , plated metals, pitches, waxes, etc.
✔️ Responding to requests such as non-applicable to the Fire Service Act, non-applicable to the Industrial Safety and Health Act, non-applicable to the PRTR Act, etc.
Series
Metal, mold, glass cleaning and paint removing.
Paint removing, resin removing.
Environmentally friendly cleaning agent not applicable to the regulations.
Degreasing, urethane, etc.
Compatible with all deposits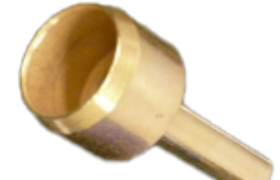 Paint removing / cleaning
Urethane paint
Acrylic paint
Evoxic paint
Thermosetting paint
UV curable paint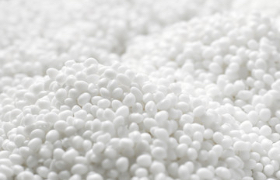 Urethane resin
acrylic resin
Evoxic resin
Synthetic rubber resin
flux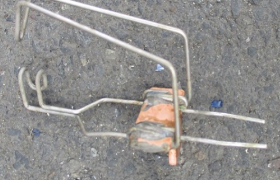 Plating removing / melting
Ni plating
Cu plating
Cr plating
Zn plating
Sn plating
Solvent degreasing cleaning
Cutting oil
Processing oil
Anti-corrosion oil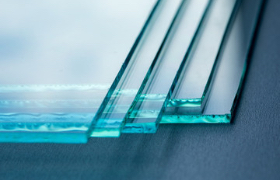 Impact on material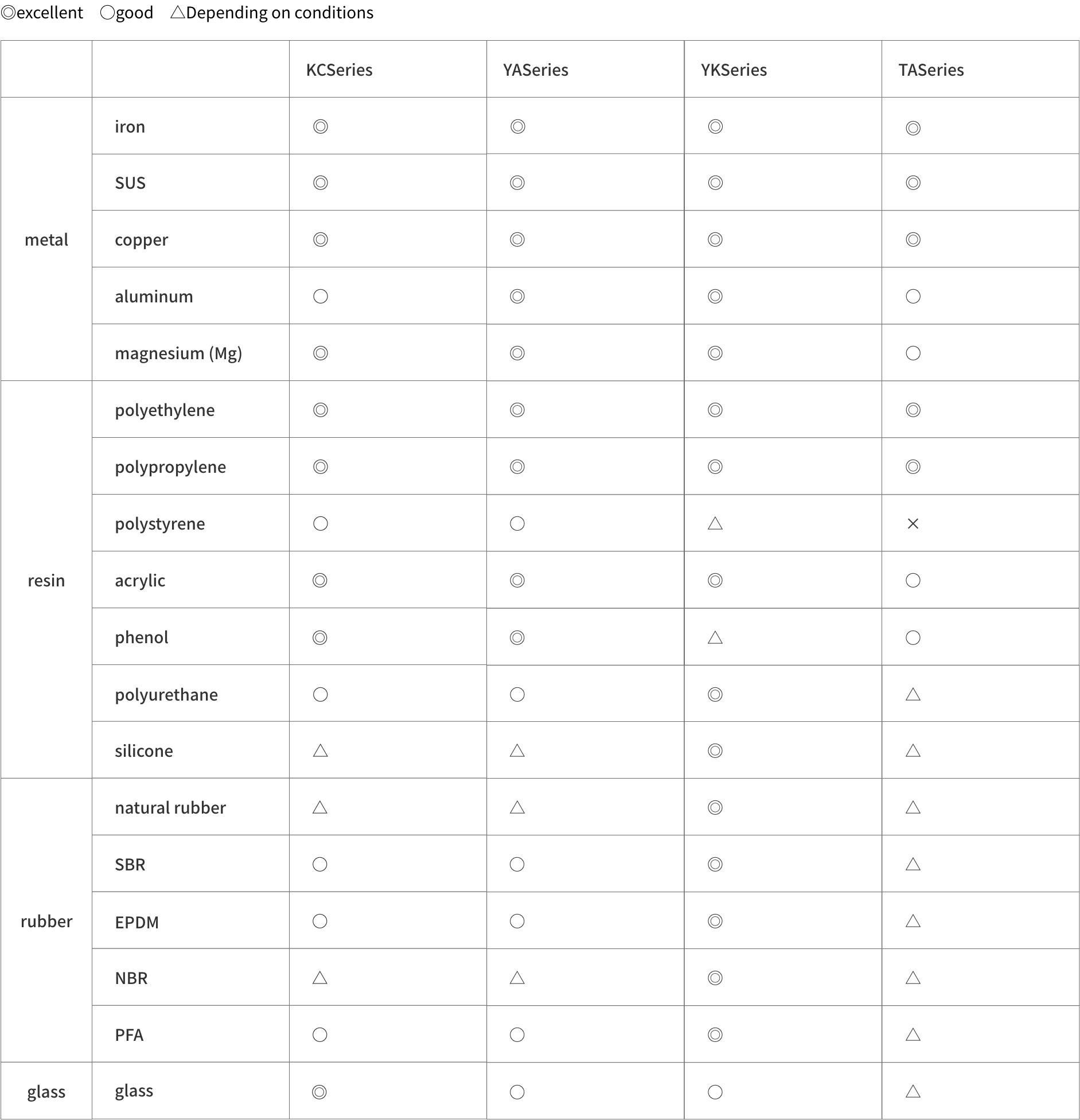 5 cleaning methods



Room temperature cleaning


Flow until delivery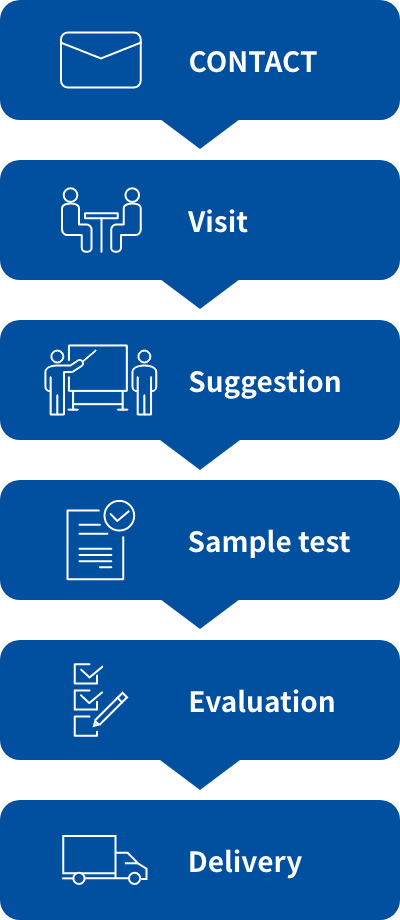 Please contact us first. Our professional staff will check your situation and requirements and make the best proposal. After development, please test the product with samples.We will deliver the product only after you are satisfied with the results.